About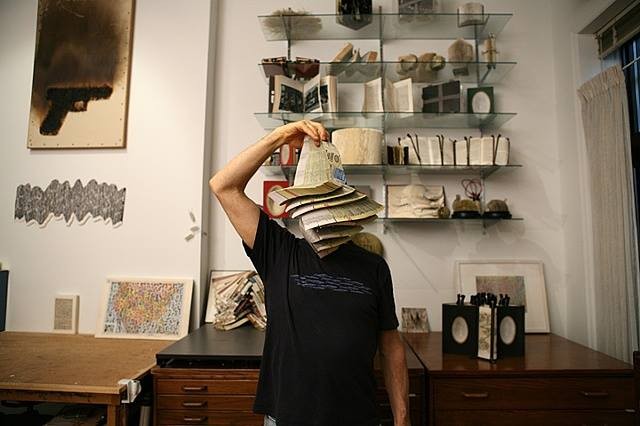 I was born in Hamilton, Ontario, and attended Westdale Secondary High School. I moved to Toronto in 1970 and enrolled in a BFA program in photography and filmmaking at York University and graduated in 1974. During my courses, I studied with Jack Dale, Michael Semak, and Dave Heath. In 1975 I received a Canada Council and Ontario Arts Council Grant to work with a traveling circus photographing the performers and every aspect of the circus in the eastern parts of the USA. Prior to that, I photographed circuses for three years in the Toronto area, including the Canadian National Exhibition, documenting a disappearing way of life and sub-culture. In 1975 for one year I worked as Minor White's darkroom assistant in Arlington, MA until his death. In 1976 I started the photography program at the Maharishi International University in Fairfield, IA where I taught photography classes until I moved to Rochester, NY in 1979 to pursue an MFA in Photography. After my graduate degree, I moved to my present location in Brooklyn, NY to work as a full-time artist.
From 1993-2014 I was curator of, The Allan Chasanoff Bookwork Collection, where the primary concern of collecting over 350 artworks, according to Mr. Chasanoff was, "breaking the spine of the codex". We collected bookwork from around the world that utilized the traditional book format that artists repurposed into an object that functioned outside of the predictable form. Mr. Chasanoff donated his collection to the Yale University Art Gallery in 2012. "Odd Volumes: Book Art from the Allan Chasanoff Collection," was exhibited at the Yale University Art Gallery, New Haven, CT, from October 2014 to Feb. 2015.
My own art practice is diverse, I'm a mixed media artist working in collage, installation, sculpture, photography, and stop-motion animation. My work is visual, text-based and references climate change, social justice, and geo-political themes. Ideas are drawn in my handmade sketchbooks and I research various subjects on the internet, through magazine articles and books. A second aspect is my studio practice using various hand and power tools such as scroll saws, belt sanders, and drills to transform the shapes of books. The third method of my art practice is, collaging or excavating books using a surgeon's knife where I carve out text from books. I treat these tools as if they're drawing implements using them as mark-making devices by grinding, gouging, or digging into books and the surfaces of paper. This reductive practice allows me to uncover the content of books in a non-linear method. When fabricating an installation or sculpture, it's less reductive and more additive. I'll use the physical object, a book for example, as the basis for my stop motion animations.
I have taught classes on artists' books, collage, mixed media, and photography at various universities and art programs throughout Canada and the US. I regularly lecture on my artwork throughout Asia, Canada, Europe, the Middle East, and the US. I exhibit extensively both nationally and internationally and my bookwork and photographs are in numerous private and public collections. In the fall of 2011 a monograph entitled, Doug Beube: Breaking the Codex was published. David Revere McFadden, the former chief curator of the Museum of Art and Design in New York City wrote the introduction to my monograph. The in-depth overview of my artwork with essay contributions from several well-known writers, critics, and curators, discuss my artwork made over the past thirty years. I received a Pollack- Krasner Grant in 2016 to pursue my artwork. In 2019 I returned from an invitational museum exhibition, lecture, and conference in Haining, China, and I was invited to install a large social justice sculpture entitled Wash in Wellington, New Zealand for their 2020 Performance Arcade season. I am represented by JHB Gallery in New York City.